ABL expands sales and installation teams.
If you are interested in selling or installing our products, please click here.
ABL seeks installation and maintenance contracts.
In addition to the installation and maintenance of VSAT systems, The ABL team has expertise in the installation and maintenance of all kinds of electronics equipment, including, computer networks, telecommunications equpipment, ground to air and point to point radios, radar, and air navigation systems. We are also in the process of opening an electronics repair shop in our facility. If you know of any company that would be interested in contracting such services from us, please have them contact our office at (92) 3232 5581, or e-mail us.
Even as we are seeking to expand our services, we are continuing to concentrate on our flagship product: high speed internet service via VSAT provided by Hughes DirecWay Systems in regions of Amazônia that are unreachable by other means.
Publicity!
ABL successfully launched in January following an excellent full page article in the Manaus Journal of Commerce. Please watch this newspaper for additional articles about ABL.
Last Month's Newsletter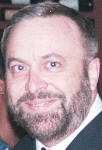 If you missed last month's newsletter please click here.
I am thankful for the opportunity to share these newsletters with you. My goal is to send one out each month, but sometimes we are just too busy. Please stay tuned! Meanwhile, if you know anyone interested in our services, please have them call our office at (92) 3232 5581.
Bruce Patterson, President
Amazônia Banda Larga e Informática Ltda.